Buying a home can be a daunting process. Here are some of the key areas that Kate and her team at Healthy Realty can help you with:

GETTING PRE-APPROVED BY A LENDER
Getting pre-approved is a CRUCIAL first step in your home buying process.
All sellers in Charleston area expect a pre-approval or at least a pre-qualification letter to be accompanied by your offer on a house.
Pre-approval is stronger as it is based on verification of your income, savings and debt. This will make your offer STRONGER as the seller will have trust that you will actually be able to CLOSE on the house.
This is important in a market like Charleston where inventory of houses is limited and you are competing with many other buyers.
Kate can help you find great local lenders who will explain in detail your financing options, the monthly payment amount you can afford, and what you can expect for down payment requirements and closing costs.
TIP: Please, please work with a local lender. They are much more familiar with our laws and processes which will make for a much smoother transaction. It is not a good idea to use your lender from Chicago or NYC if you are buying a house in SC. They often just do not know our laws.
IMPORTANT NOTE: Many buyers do not realize that a downpayment on a condo in Charleston area is often higher than on a single family home or a townhome.
The minimum downpayment on a single family house or a true townhome is 3.5% but for condos it is typically 5% and many require 10% down if there is pending litigation on the condo complex. Reach out to Kate for explanation and info on which condo complex requires what amount of downpayment and if there are any lawsuits on the complex.
CHOOSING YOUR HOME AND NEIGHBORHOOD
For most buyers, choosing a home is an emotional experience. An agent can assist you by offering objective information about each property. Details about the school zone and flood zone as well as the age and condition of the roof, HVAC, water heater plus any HOA and regime fees are important things to consider.
In the Lowcountry, different flood zones require different flood insurance amount so make sure you work with a buyer agent to find out what flood zone your future home is located in as this will affect your monthly payments.
TIP: Homes in flood zone AE but elevated to the proper height will require minimal flood insurance vs homes in the the same flood zone but on a slab or a short crawl space. Ask Kate about the flood zone and elevation guidelines for the home you are interested in.
MAKING AN OFFER
Once you've found the home of your dreams, an agent will research comparable sales of similar homes in the area to help determine a fair selling price. Based on those comps, as well as examination of the property, an agent will help you structure an offer and negotiate to get the very best deal possible.
TIP: Did you know that as a buyer you can ask in your offer for your closing costs and your home warranty to be paid by the seller? Kate has successfully negotiated those terms for majority of her buyers even up to 7K in closing costs covered by the seller.
This is especially helpful for first time home buyers who may not have sufficient funds to cover their closing costs.
FYI, closing costs run around 2% of the value of the property. Contact Kate with any questions on closing costs and selecting a home warranty.
HOME INSPECTION AND REPAIRS
Make sure you hire a thorough home inspector to "kick the tires" on your house-to-be. A detailed inspection report will help you learn about the condition of the property and negotiate on repairs with the seller.
Kate likes to work with inspectors who use a thermal imaging infrared camera that will show any hidden leaks and missing insulation that other inspectors may miss. Email or call Kate @ (843) 697-8303 to get a list of reliable home inspectors.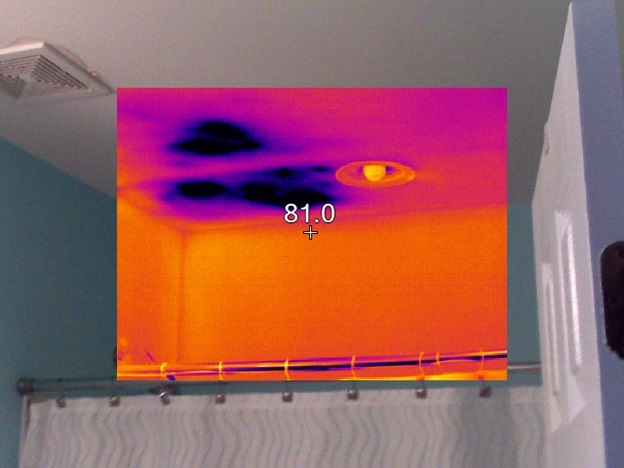 CLOSING
Closing, or settlement, can be a complicated process. In Charleston area, the attorney's office handles all the details. Contact Kate for recommendations of attornyes who will be hands on and affordable.
TIP – very large law firms are often hard to communicate with as they split the process among many different paralegals so you may want to opt for a smaller firm that will give you more personal attention and fast service.
Are you ready to talk to a buyer's agent? Call or text Kate Puckhaber @Healthy Realty at (843) 697-8303